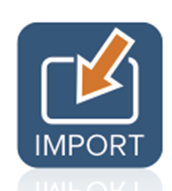 SoftMax Pro Importer for Excel (XLS) and XML
---
---
Please note: All purchases should be limited to United States.
For complete Terms and Conditions, please click here.


---
Unleash the power of SoftMax® Pro Microplate Data Acquisition and Analysis Software.
SoftMax Pro now provides you with a single source of software for all your data reduction needs. Import data from any scientific instrument using the new SoftMax Pro Import Feature, which is available as a subscription based add-on to SoftMax Pro 6.4.1 or higher*.
The SoftMax Pro Importer for Excel (XLS) and XML enables you to import data either in plate format using the provided Excel templates or using XML for easy automation.
If you would prefer to obtain an importer subscription license via purchase order, please contact om@moldev.com to obtain a quote.
* SoftMax Pro 7 Software is sold separately as a set of four non-expiring licenses or as a single one year subscription license.
 SoftMax Pro Importer for Excel (XLS) and XML
Annual Subscription:
One year subscription to enable import of data into SoftMax Pro from Excel based template or XML file.
Includes one activation key, which expires after one year.  Annual renewal.
Part number:
SMP.IMPORT.XLS.AND.XML
Requires SoftMax Pro 6.4.1 or higher (not included)
---
We Also Recommend